From April 14-15th we had our first in person meeting of all three partners of our new project 10fold. After many, many virtual calls in the last months we knew each other's apartment interior quite well. Therefore it was long overdue to get together in person. The meeting took place in Bordeaux in the South West of France, where our project partner Cap Ulysse welcomed us extremely warmly. They made sure that we were always well oriented, well fed, highly caffeinated and ready to work.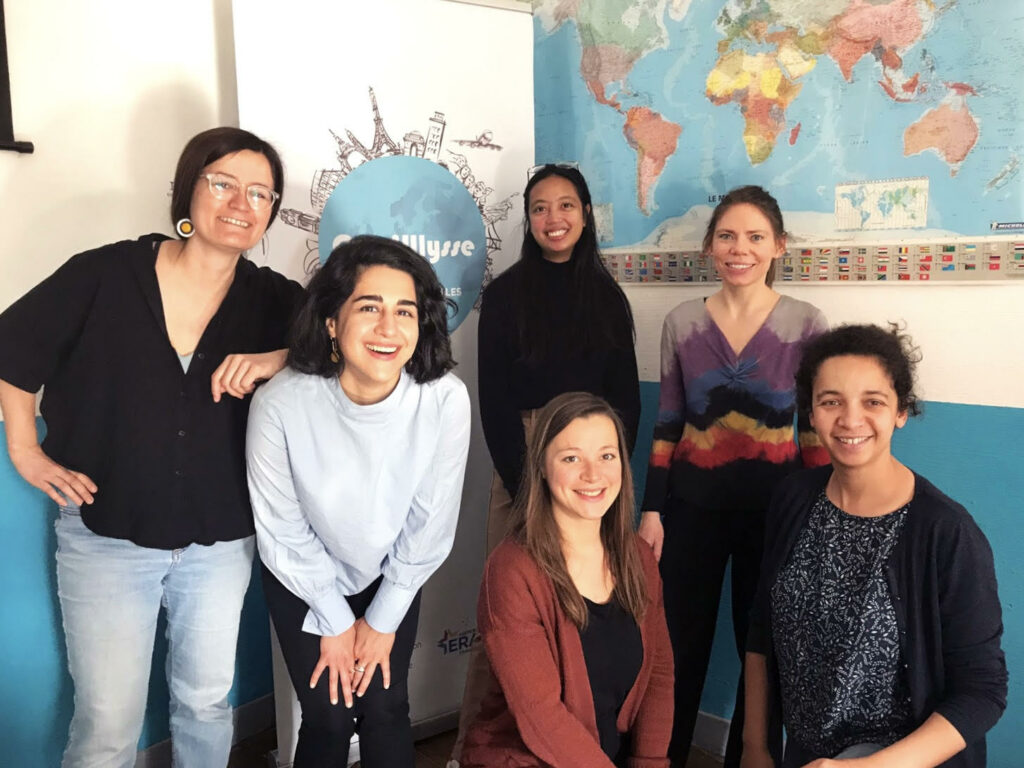 Over the course of two days, we discussed the progress of our project plan, the status quo of implementation as well as our next steps and future activities.
In the evenings we had the pleasure to stroll through the city and taste the delicious French cuisine – c'était magnifique!
We can't wait to host our French partners in Vienna in fall, but first we have some exciting project activities ahead of us. And some more Zoom calls. 😉
10fold is our first project co-funded by the EU and is happening over the course of 2022. Together, the three organizations Orient Express (Austria), Cap Ulysse (France) and Blickwinkel (Austria) are collecting 10 life stories and 10 comic stories based on the experiences of inspiring women. We are currently in the phase of interviewing and finding stories to write and draw about. Soon we will have some first sketches to show. Stay tuned. 🙂